I almost forgot to show you the finished project! This one has been framed and up on our wall for a while now, and I love looking at it. You might remember that some of these fabrics were purchased in a Denyse Schmidt scrap bag many many years ago. I had hung onto them, wanting to make something I liked out of fabrics that weren't necessarily my go to prints or colors.
Happily I can say that I was successful, as I really do love this mix of neutrals and prints. And of course you already know that I love me a string block!
I decided to keep this one as just a quilt top, and built (asked Morgan to build) an inner frame that I wrapped and stapled the quilt top around. I stained a bit of thin wood for an outer frame and attached it to the wrapped piece.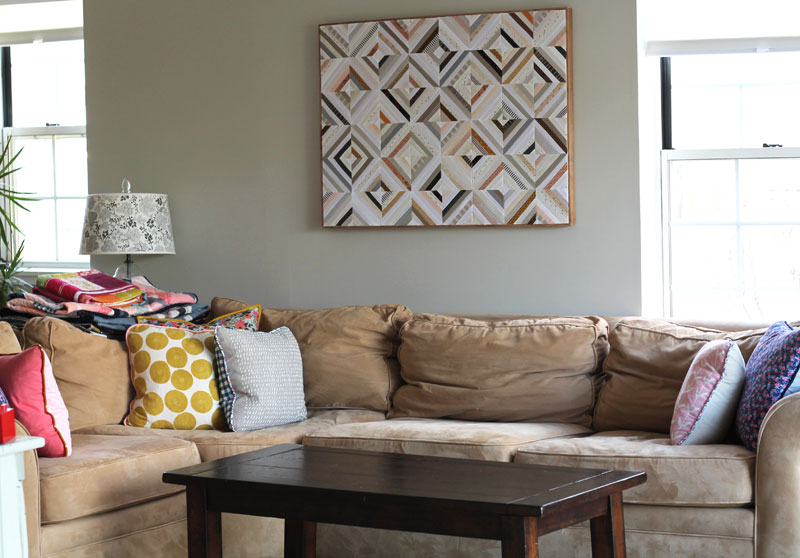 I hesitate to show you the real life photo (as I didn't even bother to declutter or attempt to fluff the notoriously unfluffable couch pillows), but there you have it! We think it makes a nice addition to the living room.