Hello! It's a beautiful spring-like day here today and I have a bright cheery quilt to share! (and as luck will have it, I actually remember how to write a blog post…)
I love me a good all solids quilt, and I knew once I saw Heather Ross and Annabel Wrigley's new solids line, Ruby & Bee, that I had to order some to see them in person. The colors are just beautiful! Such a great mix of bright colors (lots of pinks, my favorite!) but also some darker colors to balance it all out. I knew I had to see what I could make with this selection.
I ended up ordering a few additional cuts of some of my favorites, and I removed 3 of the yellows. Then I was challenged to find a design to show off these lovely colors. I struggled and tried several different options before ending up with this. I hate to say it was a struggle, but I felt like I wasn't doing the fabric justice. And then I was frustrated feeling like I was wasting the fabric while trying to come up with a design. I'm glad I kept at it though, because I'm so happy with how this turned out. I can't wait to get this one quilted so I can put it to use!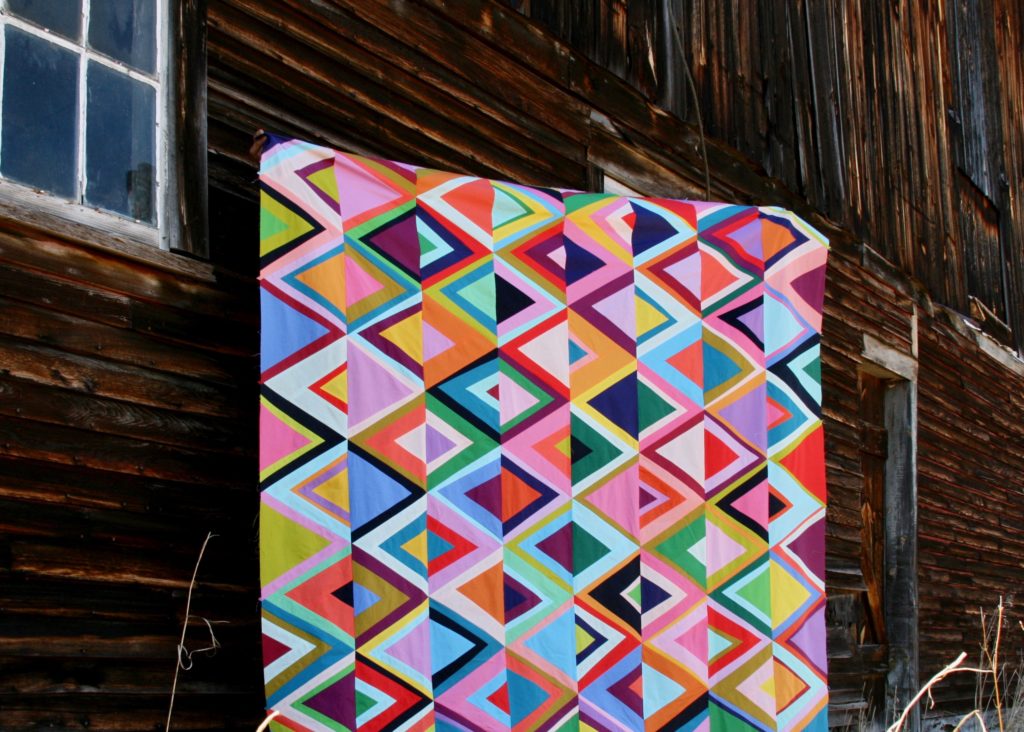 Originally the plan was for the triangles to be oriented the other direction, but I failed in my measuring and the quilt top ended up wider than it was long (oops!). I thought about making more of the blocks to get it to size, but then realized that I quite liked it going the other direction. And there you have it!
I used up most of the remaining fabrics on a fun scrappy backing, so hopefully this one will be finished in the near future!
Happy Spring!